I can't wait for October 21st to get here so we can all meet up at the Romancing the Gold Coast Historical Romance Readers and Authors event on Long Island! It will be my first in-person reader event since February 2020 and I am so looking forward to meeting everyone! I've ordered a historical costume and all!
But, if like me, you're anxious to hear more, please join authors Anna Bradley, Ruth Casie, Janna MacGregor and me! tomorrow night – Tuesday, July 7, 2021 at 7pm for a live chat. We'll be reading a bit from our newest (or upcoming) releases and answering questions and chatting about the event live via YouTube…
Register here –
https://katherinegrantromance.com/virtual-reading-series/
Then Join us here —
https://www.youtube.com/watch?v=a-1JYdzlP-Y
---
March is going to be an exciting month for me — but it's not going to come in like a lion and go out like a lamb — it's just going to ROAR all the way through. Why? Because, after almost a year of waiting, I'll have 2 new books – each one beginning a new series — out this month!
RISING FIRE: A Novel of the Stone Circles — will be released this week – on Tuesday, March 3 – and it begins my paranormal/fantasy series about  the human descendants of ancient gods who must battle an evil determined to destroy humanity! William and Brienne will become the first of the  Warriors of Destiny, setting themselves on a path that will force them to choose between good and evil, between humanity and gods and between love  and loss. The first book in a four-book series, it's my first venture into an alternate history set in Scotland (and Orkney), England and Ireland. Book 2 – RAGING SEA – will follow in October!  Here's a link to pre-order or buy it or to read the excerpt!
STOLEN BY THE HIGHLANDER – will be out in print on March 17 and in digital on April 1st and it's the first in my new A HIGHLAND FEUDING series. Set in medieval Scotland and based on a true clan feud that lasted more than 300 years, STOLEN is a sexy story about honor and disguises and deception. . . and love. Brodie Mackintosh is one of two contenders for the chieftainship of the powerful Mackintosh Clan and, if chosen, he would wed the most beautiful woman in Scotland — Arabella Cameron. But murder comes between them and only love can show them the way to peace — if they survive the feud!  To pre-order or buy or to check out the excerpt, visit here!
I hope you'll give them both a try!! And if you do, please post a review in your favorite review place! (any retailer or GoodReads, etc.!) Thanks!
If you haven't subscribed to my newsletter, now's a good time to do that — I'm doing two giveaways – one open to all subscribers and one open to new subscribers (who subscribed between Feb. 1 and April 30).  You can subscribe either here or here.
Thanks!  Happy March!
Terri
---
I have a couple of advanced reading/review copies of my March release and am giving them away through GoodReads! If you'd like a sneak peek before others can see it, please enter! It begins Monday, 12/15 at midnight and ends on 1/15!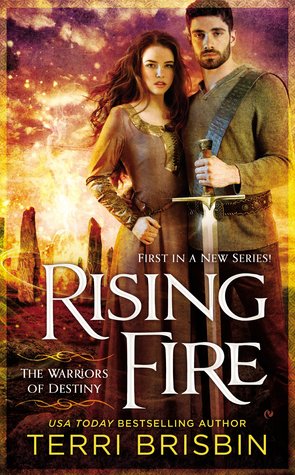 ---
Isn't it beautiful? This will be a March 2015 release from Signet! Woohooo!!
---
I'm going to be attending (FOR THE FIRST TIME!!) Barbara Vey's Readers' Appreciation Luncheon/event in Milwaukee on April 26, 2014!! Actually there are some events going on Friday evening, too. For all the info, visit: http://www.barbaraveyreaders.com/ 
You can have open seating – take any open seat that day – or buy a seat at a particular author's table – like mine! Hope to see you there!
---
   I am so excited that our HQN digital anthology – HIGHLANDERS – will be released on June 1st! Featuring historical romance novellas by me, Brenda Joyce and Michelle Willingham that are all set in Scotland, the anthology will be available in all digital formats.
I hope you'll all give it a try!

---
Just wanted to invite anyone in the area to two special holiday booksignings I'm doing this weekend – yes! the weekend before Christmas!  Craziness will abound for sure!
Saturday, December 22 from 12:00-3:00pm I'll be signing with Tina Gabrielle at the East Brunswick Barnes&Noble on Route 18 in East Brunswick.
Sunday, December 23 from 1:00-4:00pm, I'll be signing at the new Books-a-Million store on Delsea Drive in Vineland NJ (adjacent to the Cumberland Mall).
Please stop by if you can!
Terri
PS – and remember that autographed books make great gifts!
---
I can't believe the summer is nearly gone and September (and pray God, cooler temps) will be arriving tomorrow! It's been a busy summer for me and an even busier autumn looms ahead.
Have you seen my new Harlequin Historical releases yet? Well one is only online but my September book has hit the shelves in bookstores, too – just this week!
I hope you'll enjoy going back to visit with the MacLerie Clan of Lairig Dubh, Scotland, and seeing what mayhem the children are now getting into – now that they're grown up and reaching marriageable ages!
The parents get into a sort of matchmaking competition, determined to find the best spouse for their children, but the matches don't always turn out the way they expect. A second theme in this series is a second-chance-at-love with one of the heroes or heroines in each story being a widow or widower. So, very emotional stories I hope you'll try!
   RT (Romantic Times) says about THE HIGHLANDER'S STOLEN TOUCH: "The well-drawn atmosphere, as well as Brisbin's fine storytelling and grasp of social nuances of the era, are what lift this from an ordinary romance with a predictable, easy solution to one with a satisfying 'happily even after' ending." Yay!
This one is based on a comment made by Ciara Robertson in POSSESSED BY THE HIGHLANDER — she decides, at six years of age, that she loves the young man who has accompanied her on her journey to her mother's new home — Tavis MacLerie — and declared to her mother that she will marry Tavis. Now Ciara is ready to marry but Tavis, now widowed, has decided he cannot face marriage again (and the pain of losing someone he loves). Sometime later, when Tavis is asked to escort Ciara to meet her newly-betrothed fiance, the sparks fly and the love they have for each other just won't go away!
    I've just received the title of my next MacLerie Clan story — it will be called AT THE HIGHLANDER'S MERCY! Doesn't that title just beg for a sexy Highlander on the cover? I can't wait to see it. And I'm working on the third book in the series RIGHT NOW! Won't have a final title for it for a couple of months, but I will tell you that it's about Rurik's daughter Isobel and Jocelyn's brother Athdar and promises to infuriate Rurik to no end! I do love tormenting my heroes, even when it involves their children!
So, I'll be head-down for the next few weeks finishing up that book. Then?
Well, to celebrate our recent 35th wedding anniversary, dear hubby and I are headed to. . . . HAWAII! I have set out the goal of a different beach every day of the trip and I'll be posting pictures as we drive all over Maui and Oahu! I'm planning my reading materials now because, really, isn't reading a wonderful book on a beautiful beach just the best thing?
If you have any suggestions of what to read, please share them! I can always use another book in my TBR mountain…..
Well, Happy Back-to-School Days and End-of-Summer Days! And, as always, Happy Reading!
Terri
---
If some of my books look new, don't let the new covers fool you — same books as before, just some pretty new coverart to drool over!
One of the nice things about republishing (or self-publishing) is that I have control over coverart now and can change it up when I think it's needed. So I did!
This is my new FB 'cover' photo that features the new covers, and you'll see them here on my website and at online booksellers like Amazon, BN, Smashwords, etc.
So, what do you think? Do you like them? Do covers matter to you as a reader?
Terri
---
Next Entries >>